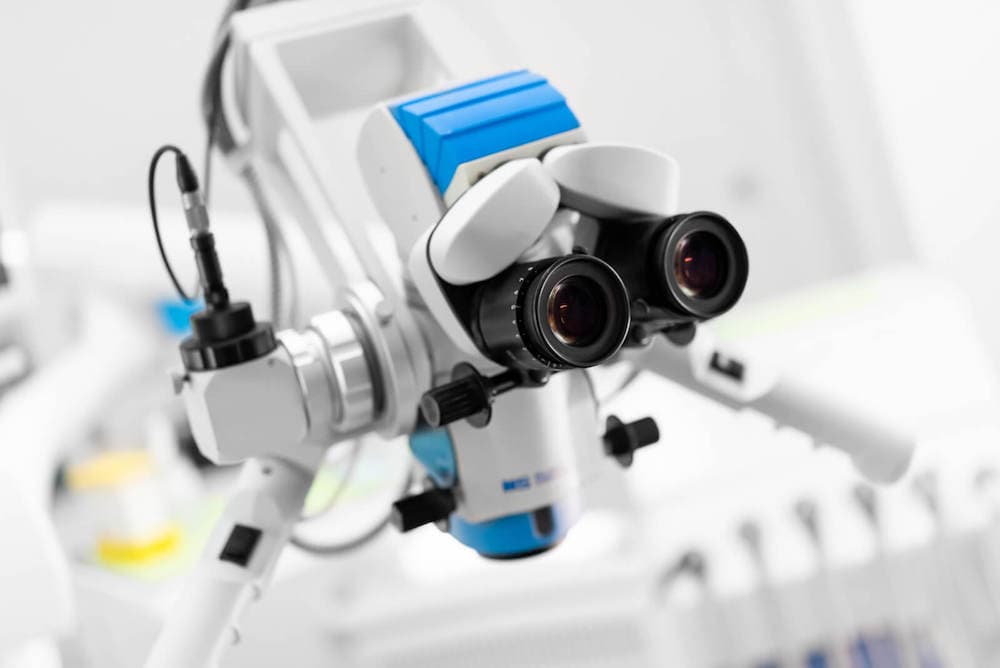 A stereoscopic microscope is a Microscope that provides the right eye and the left eye with two different images (whereas the traditional microscope returns the same image to both eyes).
The fields of application of an operating stereoscopic microscope are many, as are the advantages of its clinical use. In fact, the microscope allows the doctor to:
identify theextension of the pathological process the presence of any anatomical anomalies
to intervene selectively by carrying out a more conservative approach on fabrics
work with increased safety in areas at risk for the proximity of delicate anatomical structures avoiding later complications
check manual dexterity so as to avoid procedural errors and reduce margins of failure
The microscope is also equipped with an illumination system that makes it possible to Improve the visibility of details of the operating field, canceling out the shadow areas.
In our studio we use the Möller-Wedel stereo operating microscope, a state-of-the-art instrument which greatly improves the quality of services, such as microsurgery and endoscopy.