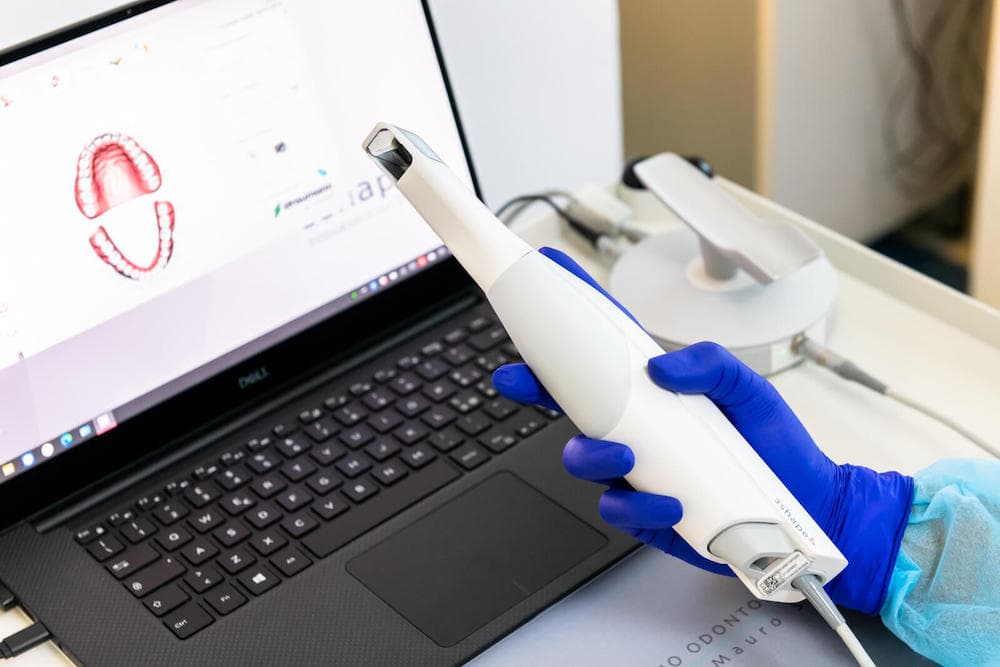 An intraoral camera is a small digital camera (slightly larger than an ordinary ballpoint pen) that allows you to Acquire images of difficult-to-access areas of the oral cavity.
Thanks to his small size, in fact, the dentist can capture a whole range of images that he could not obtain with a normal camera or camera.
This tool is particularly useful when the dentist wants to show the patient some details of the inside of the mouth, so that the need for any care or treatment can be explained in more detail and immediately.
Intraoral camera technology has made great strides in recent years, and these instruments are now capable of returning Digital images of the highest quality.